No new virus-related deaths have been recorded in the previous 24 hours in Greece, while the country is preparing to admit international tourists this summer, starting in June 15,   Eleven people remained intubated in intensive care units.
"Authorities are now faced with the delicate balancing act of promoting Greece ...
Read Full Post »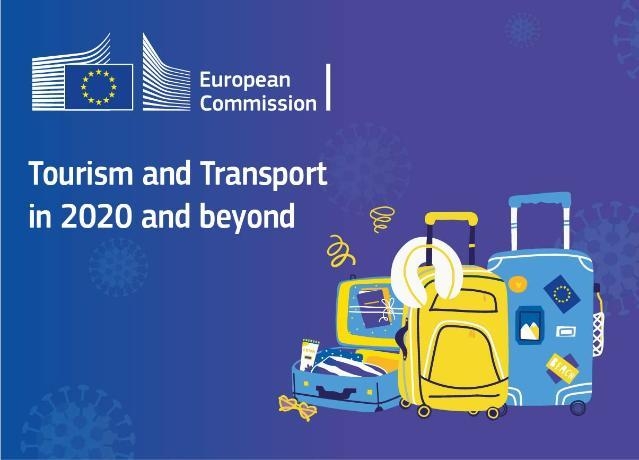 As EU countries gradually lift confinement measures, Europeans may be able to travel this summer, provided the health situation and national restrictions allow.
While people will need to take precautions and follow health and safety instructions fro...
Read Full Post »
The recent outbreak of COVID-19, which continues to ravage communities with high death tolls and untold psychosocial and catastrophic economic consequences, is a vivid reminder of nature's capacity to defy contemporary healthcare. \
The pandemic calls for rapid mobilization of every potential clinical tool, including phototherapy—one of the most effective...
Read Full Post »
This month, major brands, associations and destinations announced Hotel Cleaning Standards focused on
enhanced hotel cleaning practices,
social interactions, and
workplace protocols
to meet the new health and safety challenges and expectations presented by COVID-19. These initiatibes seek to change hotel industry norms, beha...
Read Full Post »
Since May 18th Greece has reopened the Acropolis and all the outdoor archaeological sites throughout the country .
The ancient hill of Acropolis was closed to the public for sixty days due to the coronovirus...
Read Full Post »
According to the COVID-19 Respiratory Infection due to novel CORONAVIRUS SARS-COV-2 strain - Guidance for hotels and other travelers' accommodation facilities published by the National Pubic Health Organization of Greece , these are the most important key points f...
Read Full Post »
WHO has launched a dedicated messaging services in Arabic, English, French, Hindi, Italian, Spanish and Portuguese with partners WhatsApp and Facebook to keep people informed for their safety from coronavirus. This easy-to-use messaging service has the potential to reach 2 billion people and enables WHO to get information directly...
Read Full Post »
The Minister of Tourism announced, potential visitors to Greece will not be required to be tested for the coronavirus, nor will they be put in quarantine, 
Minister of Tourism, Mr Theoharis said authorities will boost the healthcare capacity of several tourist destinations
 ...
Read Full Post »
According to Greek Tourism Minister Haris Theocharis, the government's plan "Restart Tourism" project is evolving on two fronts:
The first is the domestic one and the second concerns the o...
Read Full Post »
Drowning in the firs, with magnificent views to the peaks of Euboea and Peloponnese, the Euboean and Corinthian Gulf, and the Attica basin lies the Flambouri Refuge, situated in the lush fir forest of Parnitha at an altitude of 1,158 meters with magnificent views¨
A place within the incredible beauty of Parnitha National Park, idea...
Read Full Post »
Eight days, ten islands, 160 nautical miles and one message: We love life-We protect the sea.
With this slogan Angelos Christofidis, founder and rower of South Evian Gulf team and the volunteer rower Con...
Read Full Post »