The veritable wonder resin has been distilled into alcoholic spirits, called mastiha, since around 600 BC, providing a refreshingly sweet, light taste with an aromatic woodiness (with notes of tree bark) and a nutty finish

Read Full Post »
Greek olive oil producers had their best performance to date at the New York International Olive Oil Competition (NYIOOC), this year,  more than tripling last year's success rate, and taking home more awards than ever before, which included 46 awards in total and 20 of those Gold.  As well, in the Los Angele Extra Virgin Oliv...
Read Full Post »
At Easter 2008, the Russian physicist Andrey Volkov,1 Associate Professor in Mechanics of Materials, was appointed head of a scientific mission which aimed at investigating the miracle of the Holy Fire. The project was organized by Professor Alexander Moskovsky, for the needs of a documentary dedicated to the role of mirac...
Read Full Post »
And the Luxury is... View !
The Luxury Greece With A View  
While city views are entirely dependent on mankind's ability to build structures and turn buildings into art and entire cityscapes into neon-lit brig...
Read Full Post »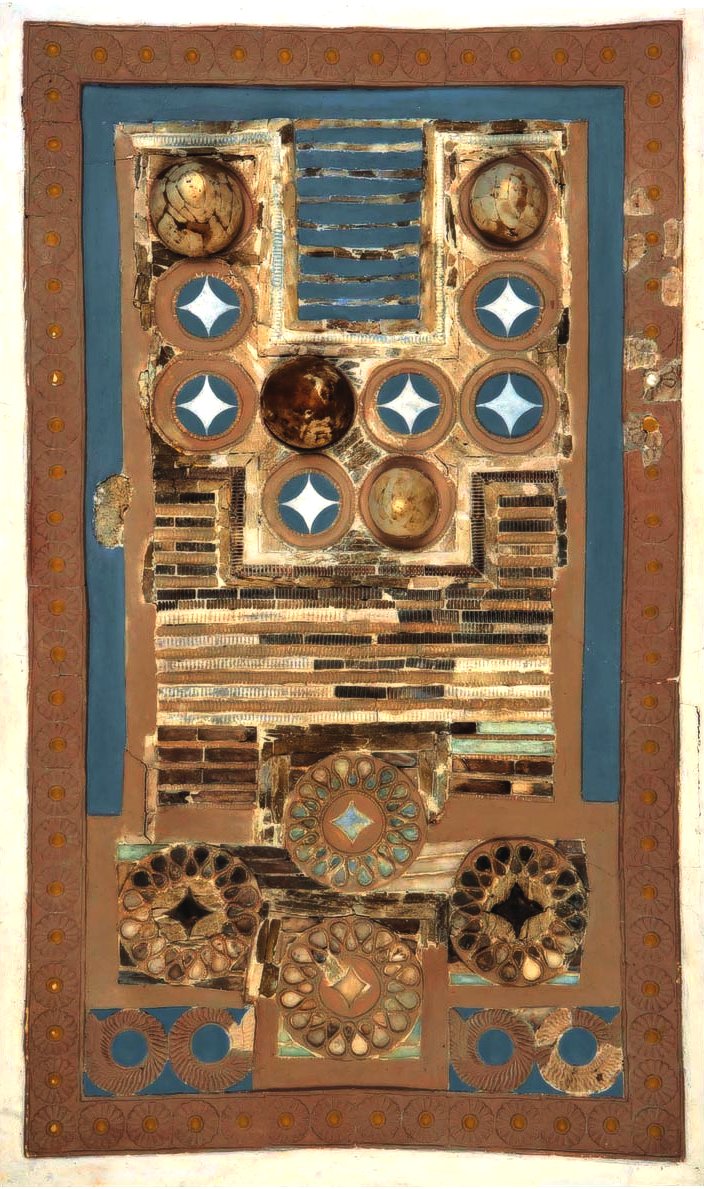 Knossos game is the ancient board game discovered by Evans in the Palace of Knossos and goes back to 1600 BC. It is a "race game", but at the same time something more.
It portrays an ancient symbolism about life and the trip to Hades with a re...
Read Full Post »
In a memorable week, HotelBrain and the hotels under its management received a total of 16 accolades in recognition of its excellence in hospitality and many other achievements tourism award categories.
The Greek hotel management and consulting company and its partners picked up a total of 10 awards — five gold, three silver and two bronze awards — at the...
Read Full Post »
Greece was made up of many city-states, each of which operated as individual communities and not as a unified government. The island of Lesvos was more cosmopolitan than the city of Athens
Lesvos was an international trading center that shipped wine throug...
Read Full Post »
Three young women bathing. Side B from an Attic red-figure stamnos, 440–430 BC.

Greek Baths
Bathing was a practice familiar to the Greeks of both sexes from the earliest times, both in fresh water and salt.
Thus, Nausicaa, daughter of Alcinous, king of P...
Read Full Post »
Medical tourism dates back thousands of years to when Greek pilgrims traveled from all over the Mediterranean to the small territory in the saronic gulf called Epidauria. Epidauria became the original travel destination for medical tourism.  Spa towns and sa...
Read Full Post »
BY ALEXIA AMVRAZI, Athensguide
.....Visiting the sights in Greece can also create an aroma-experience. Surrounding the Acropolis are caves where earth, wind and fire meet and...
Read Full Post »
The webpage and application ToposText won first place in the "Best Use of Digital Humanities for Public Engagement" at the "Digital Humanities Awards 2016", the Aikaterini Laskaridis Foundation announced on Tuesday.
The innovative tool, available to download for free, allows users to...
Read Full Post »