| | |
| --- | --- |
| Posted by moodhacker on October 23, 2014 at 10:40 AM | |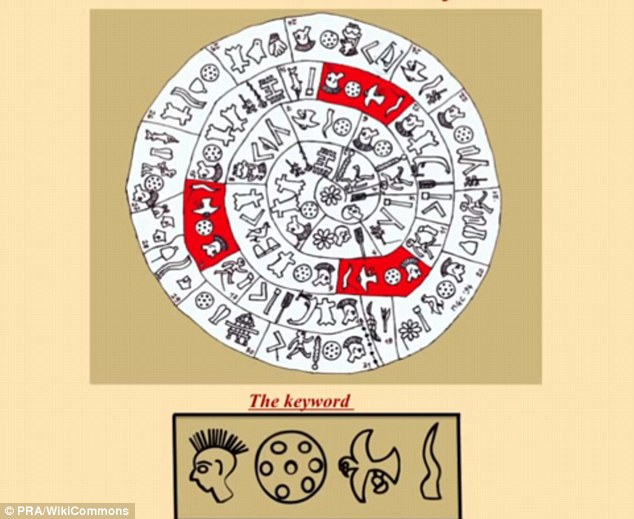 WHAT IS THE PHAISTOS DISK?
The Phaistos Disk is a disk made of fired clay that was found in the Minoan palace of Phaistos on Crete.
It is thought to date to the middle Minoan Bronze Age in the second millennium BC, but precise estimates vary.
The disk measures 6 inches (15cm) in diameter and is covered on both sides in a spiral of stamped signs.
Its purpose and meaning is disputed, and now one expert claims it is an ancient prayer to a mother.
The disk was discovered in 1908 and features 241 'tokens' made up of 45 unique signs laid out in a spiralling clockwise sequence.
Many of these 45 signs represent easily identifiable every-day things.
In addition to these, there is a small diagonal line that occurs underneath the final sign in a group a total of 18 times.
The disc shows traces of corrections made by the scribe in several places.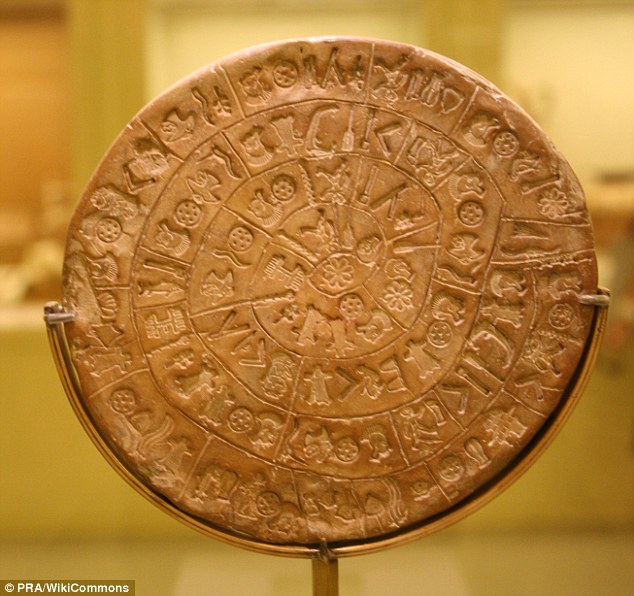 Dr Gareth Owens of the Technological Educational Institute (TEI) of Crete believes the disk is dedicated to a mother, Archaeology News Network reported.
'The most stable word and value is "mother" and in particular the mother goddess of the Minoan era,' he said in a public talk at the Institute.
Dr Gareth Owens claims the disk features a prayer to mother, which is recorded using an obscure ancient language made up of signs, including what looks like a plumed head, a child and even a beehive. He worked this out by picking out a reoccurring keyword (pictured) which he used as a basis for his translation 
It's the closest thing to a partial Minoan Rosetta Stone,' Dr Owens  said, stating that they can now read 90 per cent of 'Side A' of the disk.
Their next challenge is to work out exactly what the signs means, but Dr Owens is sure it is a 'genuine Minoan religious inscription'.
The 'first CD-ROM': 4,000-year-old Phaistos Disk 'stores' a spiral-shaped prayer to a mother, says dailymail on its headlines . 
Read more on Archaeology News Network 
Stay with us! 
So Greek to me! 
Categories: Empathy, Greek Social Animal , Greece in Europe