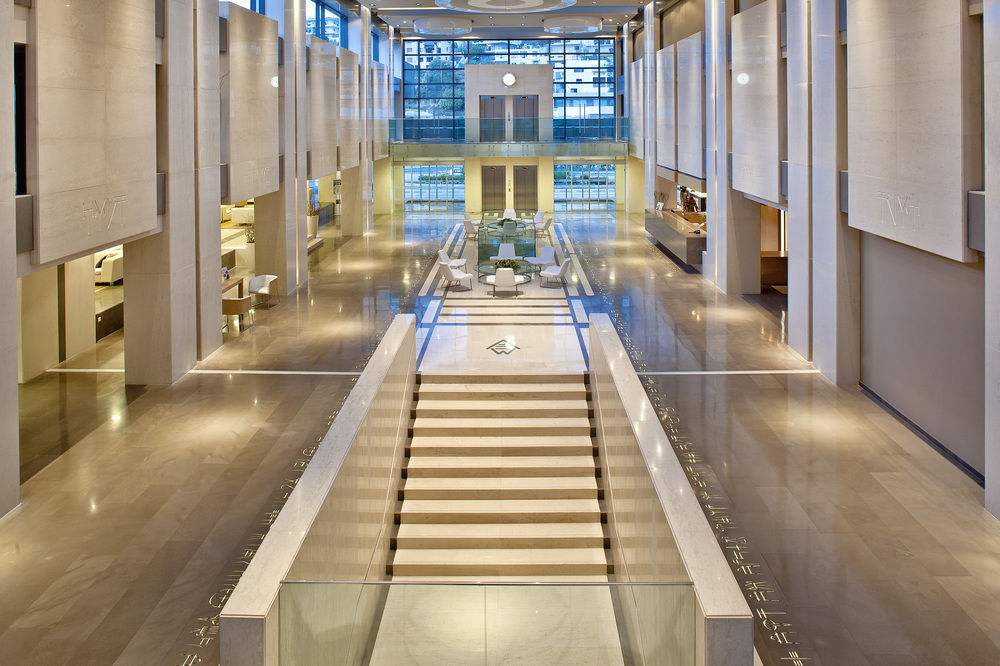 Hotel Design Awarded,  Avra Imperial Spa in Crete

The architecture of the spa of the Avra Imperial Beach Resort & Spa, located in Chania, Crete, has been  honored by  the 100% Hotel Design Awards of 2015 at a ceremony held at the old Peloponnese train station in Athens in early June 2016
"This architectural award for 'Best Spa' is the result of exceptional work and a successful cooperation between the Avra Imperial and the MM Group Consulting Engineers" by the architects  Vassilis Labrinos and Anna Labrinou . Visiting the 5-star Avra Imperial Beach Resort & Spa, the visitor experiences the luxury of hotel placed in absolute harmony with the surrounding natural environment.
The 100% Hotel Design Awards is part of the Greek exhibition "100% Hotel Show" that is addressed especially to hoteliers and tourism professionals It is a national architecture competition that aims to highlight the determining role the design can play in hotel decoration and renovation, and to present the most innovative and functional ideas that have been implemented in the hospitality industry.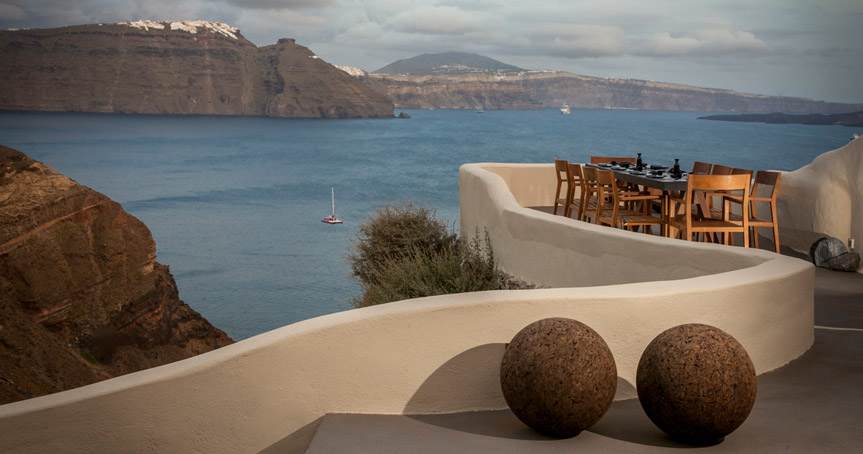 Mystique (Santorini, Greece)
Though it's hard to find a poor view in Santorini, Mystique has the most Instagram-worthy vista around thanks to its lofty perch on the rim of the caldera, on the southernmost tip of Oia.
From the hotel's infinity pool, guests can soak in an unrivaled panorama of Santorini's dramatic volcanic cliffs and the glittering southern Aegean Sea.
The airy, free-form rooms are carved directly into the cliff and feature private, ocean-facing terraces.
The highlight of the property is its pool bar, Aura, which serves up cocktails to match the showstopping sunsets.
Based on 442 reviews by Trip Advisor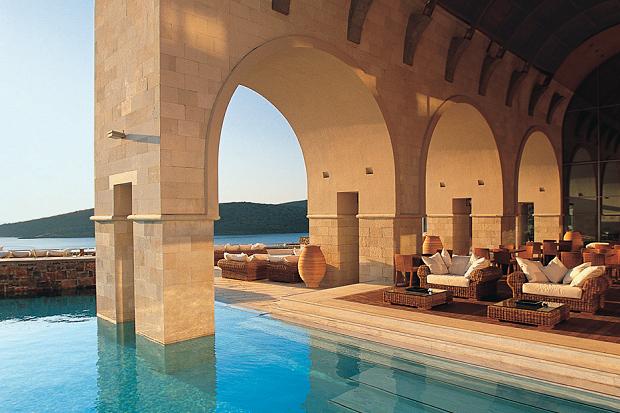 Blue Palace (Crete, Greece)
The striking simplicity of this low-rise, whitewashed resort proves that beauty doesn't necessarily equal opulence.
Its 256 rooms are bright, minimalist and bohemian, allowing luxe touches like the ocean-facing terraces and private plunge pools to shine.
Clay roof tiles, wooden shutters and pebble mosaics add to the property's low-key charm, while palms and olive-tree-filled gardens help it blend into the wild landscape.
From the main pool, guests can enjoy breathtaking views over the Cretan Sea and the island of Spinalonga.
Based on 1262 reviews by Trip Advisor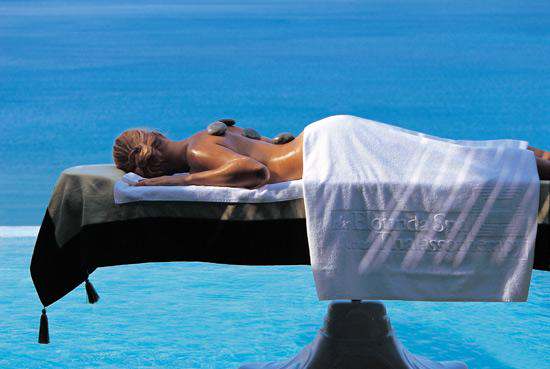 Categories: Best of Greece, Greek to You in Greece