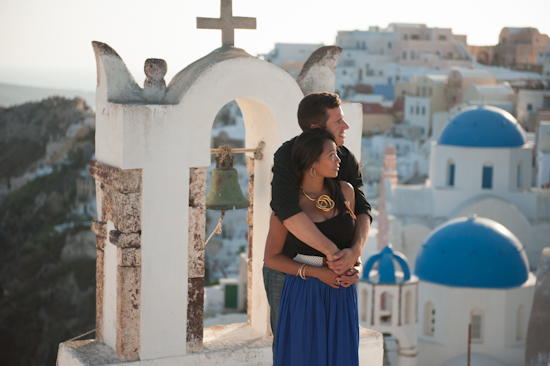 Santorini island in Greece ranked first among the Best Honeymoon Destinations in the world, according to US News which notes the following:
"Once the wedding day is over, many couples look forward to celebrating their newlywed status on their honeymoon....
...To help you and your new spouse find the ultimate place for a postnuptial getaway,"
U.S. News reviewed thousands of traveler votes along with expert opinions to determine the best honeymoon locales.
Beach destinations may nab the top spots, but the ranking also offers a versatile range of culture-focused cities and action-packed adventures that could suit different couple's personalities.
The top-15 of the Best Honeymoon Destinations includes
:1. SantoriniSantoriniKnown for its brilliant sunsets, rich Greek food and romantic hotels, Santorini is almost tailor-made for those who've just said "I do." Honeymooners can lounge on red- and black-sand beaches or visit the island's wineries.
13. CreteCreteThe largest of the Greek isles, Crete is broken into four distinct regions that offer varied experiences, from jungle adventures to beach bum lazing. The sands are sublime, as are the hotels, spas and cuisine.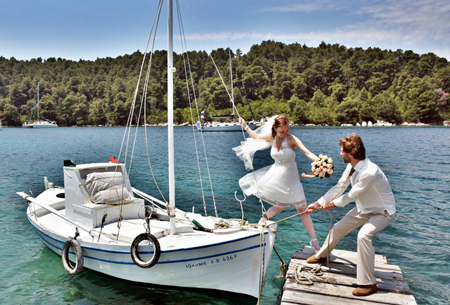 The Beach wedding on top of the new couple's choices worldwide , Greece ranks 3rth
According to  UK research,  73% of travel agents in the UK are seeing an increased demand for beach wedding locations, Lonely Planet reports.
The top five destinations for overseas weddings all offer a high chance of sunshine, with
Cyprus taking the number one spot, followed by
While beach locations showed the biggest growth in popularity, 34% of the 115 travel agents surveyed also reported growth in demand for countryside locations, and 28% for city locations.
There was also an increase in couples wishing to getting married near historical monuments, in mountain or jungle locations, or on cruise ships.
Altough weddings are usually  seen as the bride's territory all over the world , 46% reported an increase in men getting more involved with the wedding organisation process, compared with three years ago.
Killing two birds with one stone, 12% reported an increase in interest in holding the stag or hen party on same trip as the wedding itself. Makes sense, we guess, as you'd have all your guests with you.
There is confidence that the international weddings market is set to grow over the coming year, with 58% expecting budgets for overseas weddings to increase by an average of 12% compared with just 5% who think budgets will get smaller.
This research indicated a 70% increase in the average value of payments sent abroad for wedding-related expenses, and was conducted as part of the Post Office International Payments' World Next Door project, which looks at the growing internationalisation of people's lives. Among the services it offers, it can lock in an exchange rate for up to a year to give peace of mind to worried prospective newlyweds in case sterling weakens in that time.

Categories: Best of Greece, Travel to Greece News , MySummerPosts, the Happy Kit