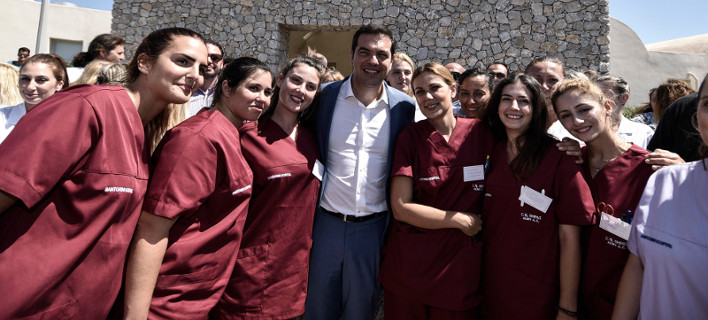 The new General Hospital of Thira in the world's most popular vacation island, Santorini, is opening its doors today, offering more Traveler's Health Safety guarantees to the hundreds thousands of tourists visiting the island each year and to the local community, as well, but also opens the way for Santorini to become a Medical Tourism destination for thousands of tourists who would wish to visit the uniquely beautiful  island, but could not , due to health problems or chronic diseases
The Public Hospital of Thira has been built in earlier years, but was semi constructed and  not functioning since 2011 
It was not adequately equipped till now, as Greek Prime Minister Alexis Tsipras said on Friday while visiting the island for the inauguration of the New Hospital, who blamed the previous government that was delaying its opening, despite the lots of medical emergencies that left patients in need to wait for helicopters to be transferred to Athens
Prime Minister, who was accompanied by the government's Health Ministers, Andreas Xanthos and Pavlos Polakis, said that it was a Must do decision of his government to open the Thira hospital on one of the world's top favotite destination , and made clear that " when there is a will there is a way ".
Political sources close to the Prime minister and the Health ministry are saying that the five years ( unacceptable) delay on the hospital's functioning , was aiming, indirectly, by the previous government's cycles, to the privatization of this high- Tec Health Care Unit, since it is estimated that Thira Hospitable would become as a private clinic highly profitable.
In his statements at the inauguration of the hospital Greek PM Alexis Tsipras stressed the importance of the artificial kidney unit that is brand new with High quality equipment that could attract many Medical Tourism visitors to one of the world's top popular travel destination .
The unit will operate within this year, Prime Minister said, and will facilitate islanders and tourists.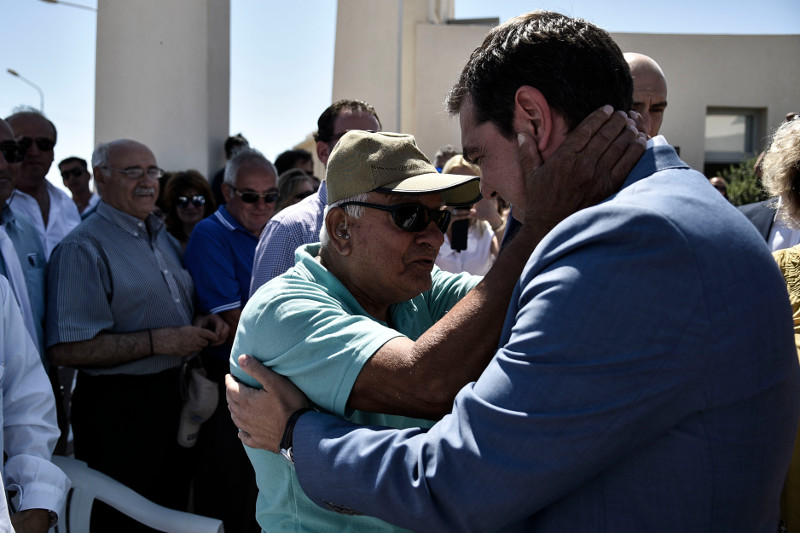 Categories: Health Travel &Travel Health in Greece , Your Safety in Greece , Health in Greece Update