| | |
| --- | --- |
| Posted by moodhacker on November 16, 2016 at 1:35 AM | |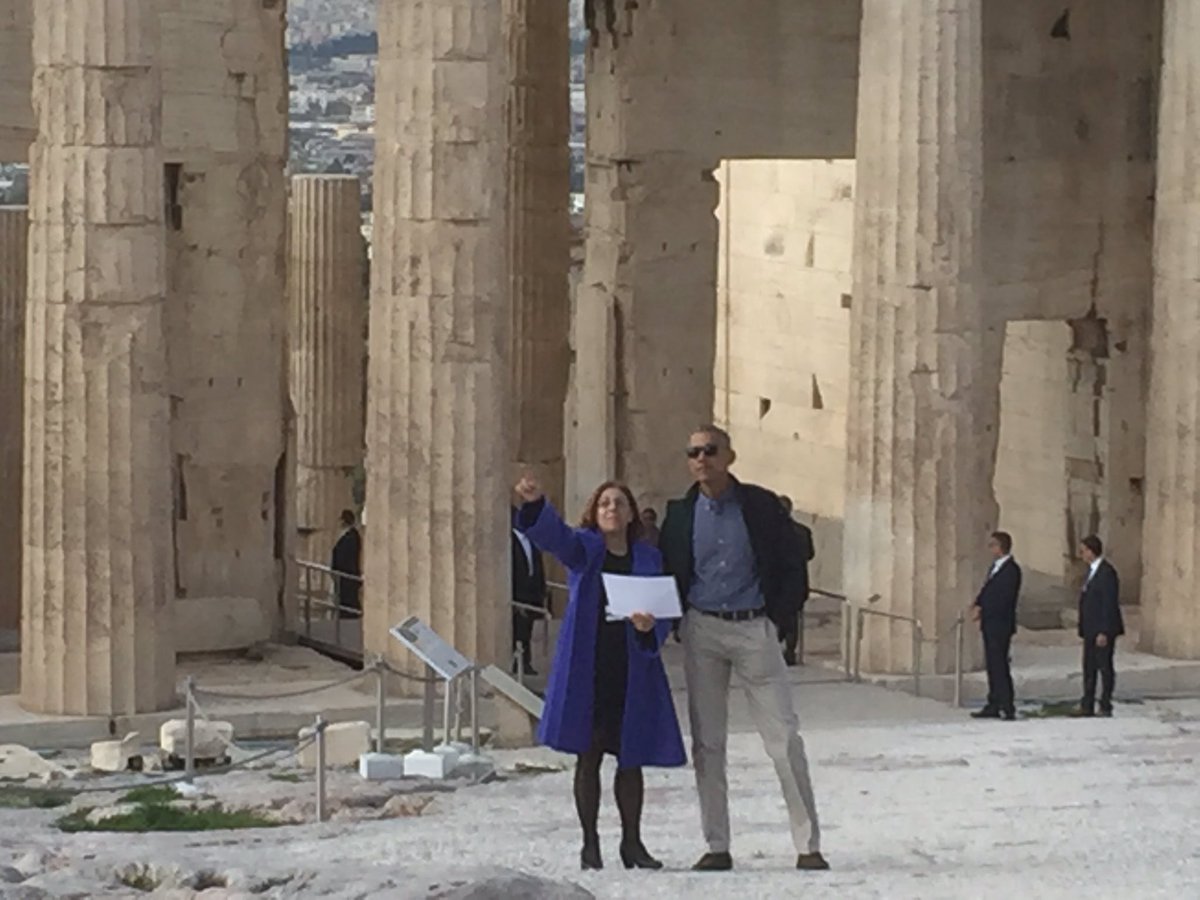 It was President's Obama wish to visit the Acropolis, as he stated, among first things as he stepped in Athens, on his final  presidential tour . And it was meant to be private...
.. so private , the Acropolis has never been again 
President's  Barack Obama  tour on  Democracy's  most symbolic ancient monument , the Acropolis hill in Athens took place on Wednesday November 16 , morning hour , while the site of Acropolis stayed close to the public for the whole day .
It;s been , may be the first time in Greece's recent history , that Acropolis hill opens for a one and only visitor, Barack Obama, except his guards and his tour guide .
No wonder why  
As Greek and American officials dined at the Presidential Mansion on Tuesday , during the official dinner of the Greek President to Barack Obama ,  hooded youths clashed with police a few blocks away.
The unrest shifted to the neighborhood of Exarchia later on Tuesday night, with police finding bags full of hundreds of homemade firebombs in the area, according to sources.
There will be tight security for a second day today in Athens and around the Stavros Niarchos Cultural Foundation on the southern coast of the capital, where Obama is to deliver a speech at 1 p.m.  to the Greek people and the world on Wednesday, a speech that is expected to be the most symbolic, and powerfu, communication wise, close up of his presidency  .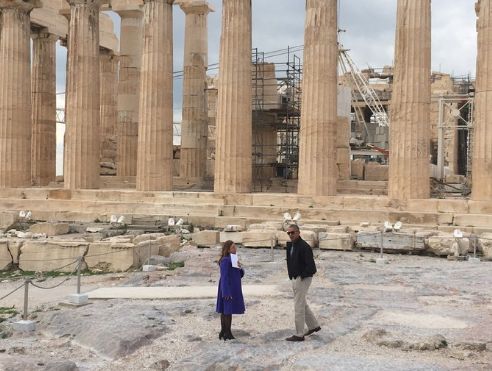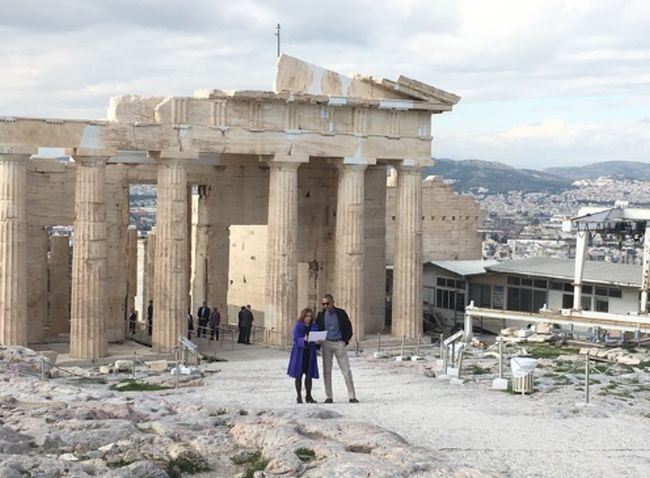 Greece is the first leg of his final foreign tour as president where he stays for 30 hours, before heading from Greece to Germany.
Greece's government has hailed Obama's visit – the first official visit of a sitting U.S. president since a 1999 trip here by Bill Clinton – as being of massive importance , and, ideed, it seems it is , at least for Greece per se , that has driven much of negative publicity during the last years., due to the tough and unfair stance of the European creditors of the country that made its people bleeding due to harsh austerity
Greece has pinned its hopes on President Obama visit for persuading some of the financially stricken country's more reluctant international creditors to grant debt relief,
.Later on Wednesday, Obama is to fly to Berlin, where he is to hold talks with Merkel that are expected to focus on the repercussions of Donald Trump's election as US president, austerity politics and the Greek situation and Europe's refugee crisis.
.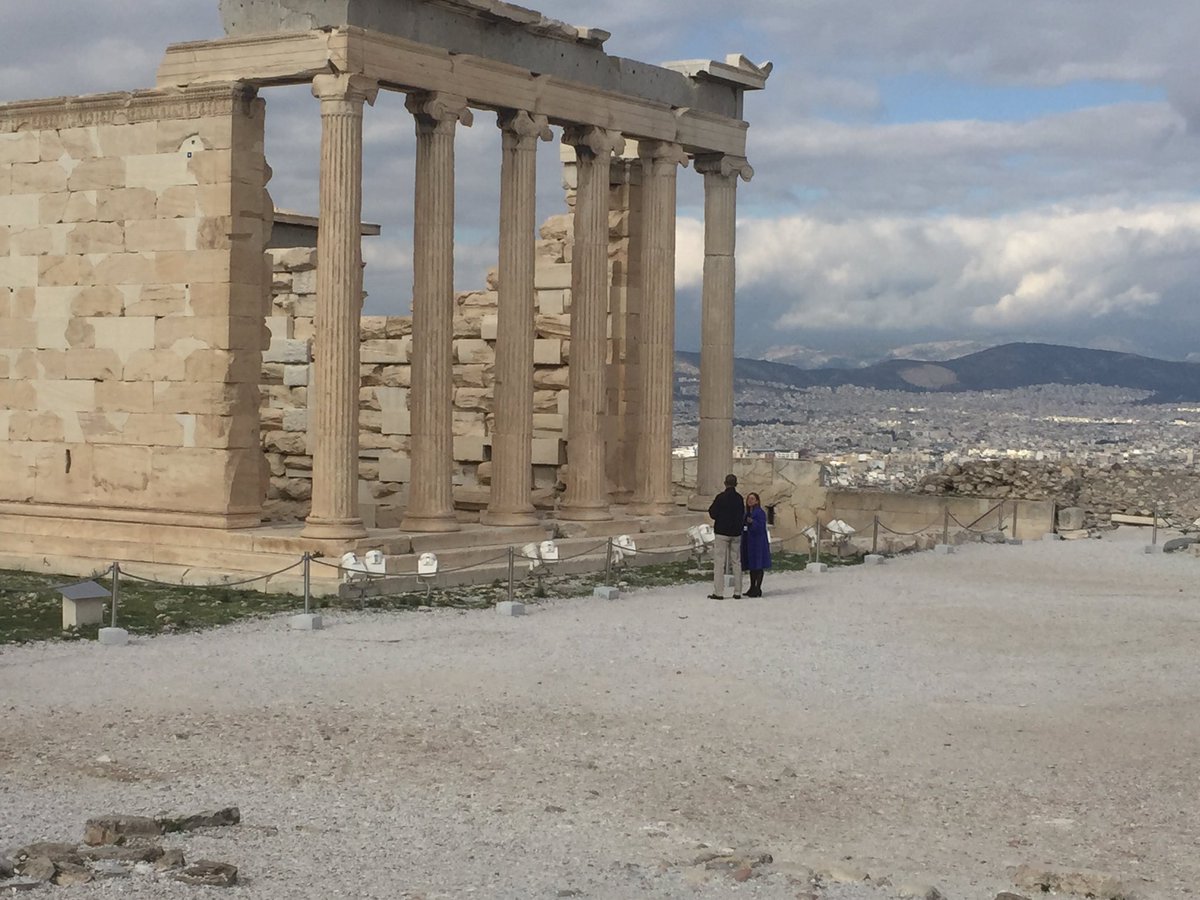 Categories: Greece Cultural Heritage, Greece , Politics, Greece and the USA