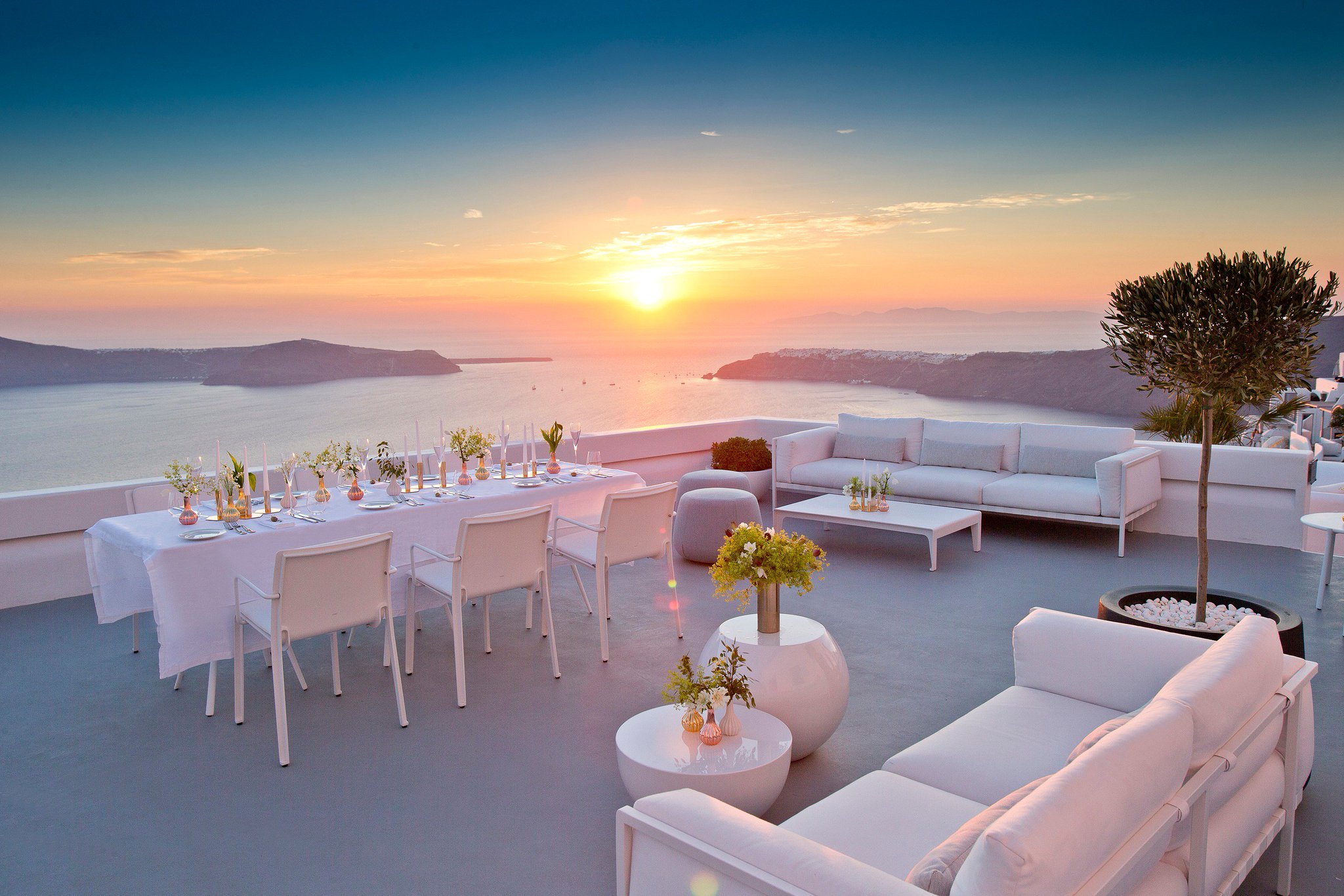 Luxury boutique hotel, Grace Santorini, listed third from top by the luxutravelblog list of "Million Dollar View Resorts worth to visit in 2017" for its breathtaking view in a year that marks natural view as a luxury trend itself, decided to celebrate its success with its guests, the real way .
The Cycades Santorini island Hotel  recently opened its destination champagne lounge named "363" and announced its partnership with Dom Pérignon and Moët & Chandon.
Set to offer one of the world's best bar views, the new champagne lounge sits 363 meters above sea level overlooking the breath-taking Caldera.
"Guests visiting Grace Santorini will have the ideal vantage point to witness the dramatic changing hues of the legendary Santorini sunset, facing the awe-inspiring panorama from the vast floating terrace of 363," the hotel's management said in an announcement.
For the 2017 season, Grace Santorini will partner with Dom Pérignon and Moët & Chandon to host "Vintages & Vistas", a series of exclusive champagne events.
On June 26 and 27, in collaboration with brand ambassador for Dom Pérignon Mikhail Petrov, Grace Santorini's Executive Chef Spyros Agious will create a Cyclades-inspired menu of canapés to be paired with selected Dom Pérignon and Moët & Chandon labels. This will be followed by a five-course degustation menu in the hotel's 'Santoro' restaurant, perfectly paired with carefully chosen Dom Pérignon vintages.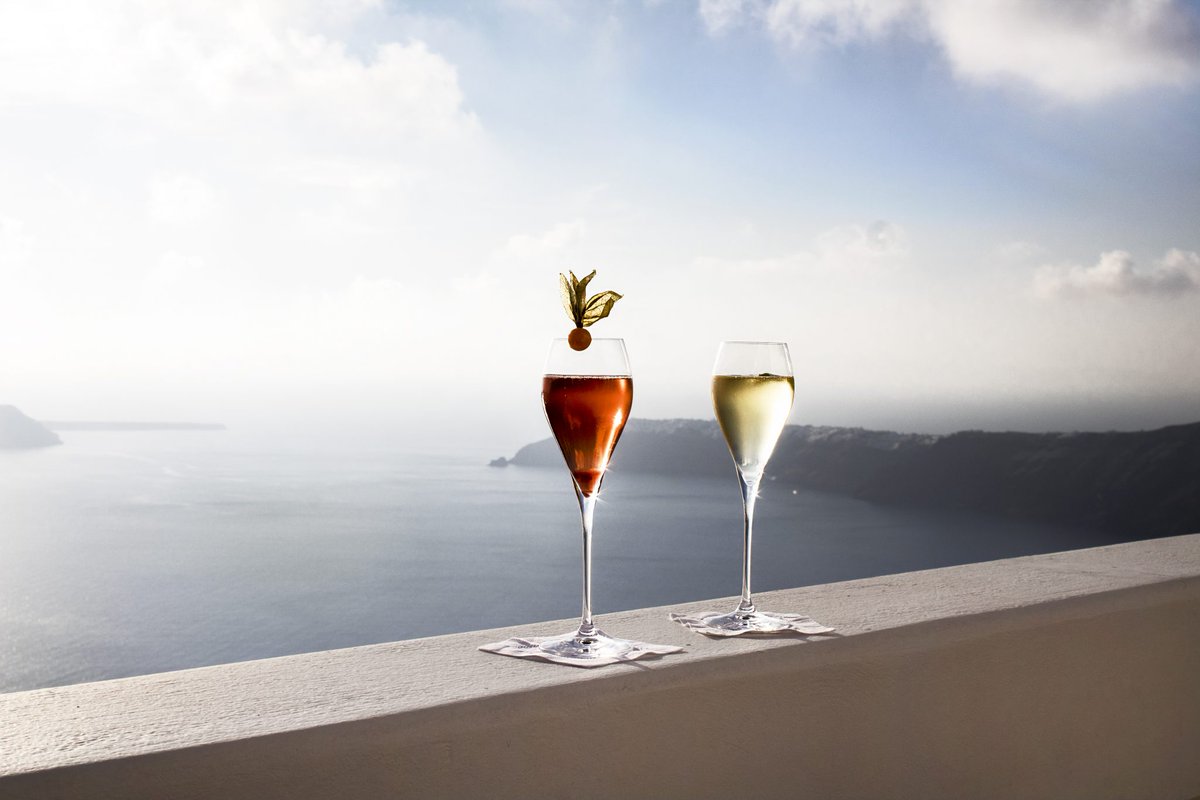 On July 24 and 25, Spyros Agious will welcome Moët & Chandon's Executive Chef Marco Fadiga, for a joint collaboration which promises guests a spectacular gourmet experience.
Chef Spyros Agious has also devised a menu of light canapés and appetizers for "363″ to complement the finest champagnes, cocktails and premium spirits.
A member of luxury boutique hotel group Grace Hotels, the Grace Santorini is open for the season until October 31.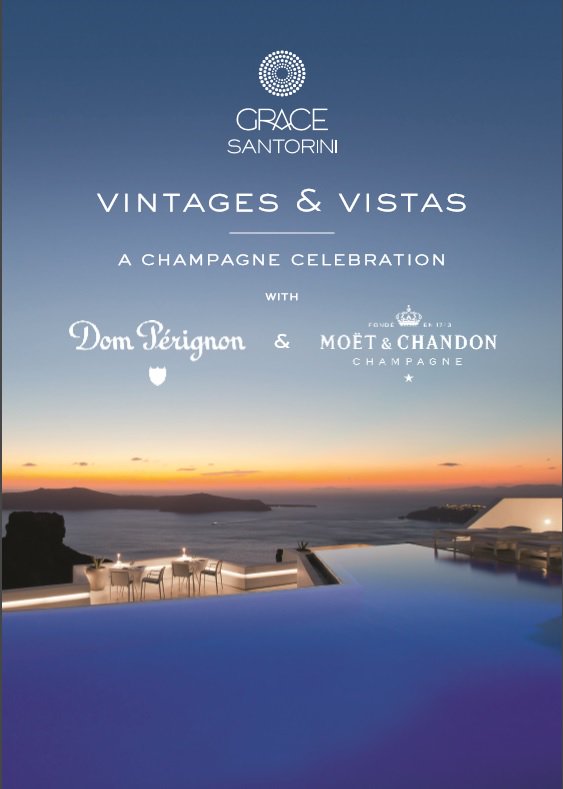 Grace Santorini Hotel Awarded as Top Luxury Resort Worlwide for its View, and not only
Grace Hotel Santorini, Greece
Grace Hotel Santorini is built specifically to enjoy iconic white-washed Santorini and its nearby islands, as well as some of the most picturesque sunrises and sunsets. At the peak of Caldera, the large, uniquely shaped infinity pool is the perfect place from which to soak in uninterrupted views.
The best resorts that come with the best views for 2017 luxurytravelblog voted list, -were Grace Hotel in Santorini comes thrid on top,  try to incorporate their surroundings into the complex and add to the view, rather than highlight the resort and take away from it. Often, the resorts angle their structures so as to make the best of a guest's field of view.

Categories: Best of Greece, Travel to Greece News , #GreeceTravel Dream