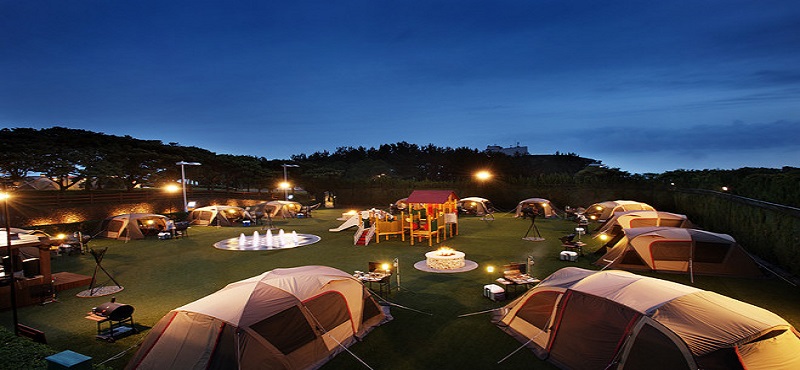 The first five-star camping site is set to open in northern Greece within the next days .
The Skotina Resort Company will be the first to offer glamping in Greece, with a 5-star campground opening for the 2017 season on a 720-meter stretch of beach at Skotina, northern Greece, in the shadow of Mt. Olympus.
The project, an investment by some Greek-American businessmen, is going to cost some €30 million to set up
The land, over 100 acres total of prime beachfront real estate, has been leased for 60 years, after a bidding process from the Greek Public Property Company/,
After the campground is up and running, plans are in place to create a green hotel with a conference center and spa. Everything is planned to be operational for the 2019 season.
The $42m  investment is located in Skotina, a seaside area in Pieria, on a property where an old camping site, which had been operated by the Greek Tourism Organisation, bad was abandoned for years.'
Investors are aiming to attract high-rolling tourists visitors with high incomes who are interested in being in touch with nature, hiking, cultural tourism and ecotourism.

The idea is to attract , and the businessmen may be on to something, since this will be a new wrinkle on the Greek tourist scene.

Glamping, a rather recent phenomenon (glamour + camping), combines first-class accomodations with a tent. Luxuries usually include raised beds, wooden floors, TV, even a hot tub, all in the wilderness. The term was first used in the UK in 2005. Soon you will be able to go glamping in the region of Pieria, first glamping resort in Greece
The existing 31 bungalows are undergong thorough renovations, as are the buildings to be used for dining, entertainment, and shopping.
The completely renovated 'luxury camping' operation will be ready to operate this tourist season, with a second phase of development (including an environmentally friendly 250-room capacity hotel, a convention centre, and a marina) is planned to be completed by 2019.
Categories: Greece Wonderland , Greek to me Holistic , Greek2m Your Senses Travel Guide