Prince Charles and Camila Parker in Greece will come to Greece between 7 and 8 May.
The successor to the British throne received an invitation from the President of the Republic, Prokopis Pavlopoulos, and responded positively, although the palace will be preparing for the wedding of Prince Harry and Meghan Markle.
In particular, Prokopis Pavlopoulos will host an official dinner in honor of the His Royal Highness, which wil also be attended by prominent Athenians, apart from the political leadership.
This is not the first time that Queen Elizabeth's son visits Greece.
He frequently travels informally to Mount Athos, but also in Corfu, where he spends some time, almost every year, with Camila.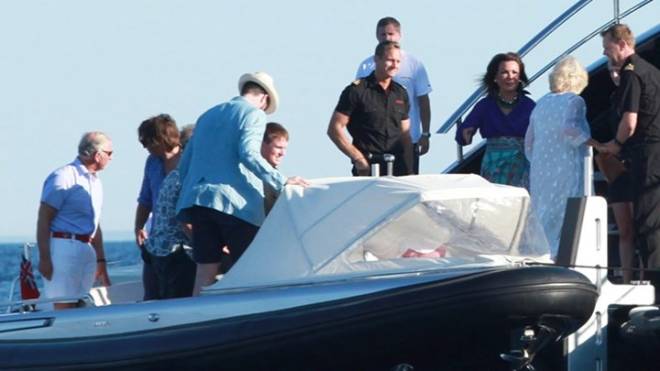 Last year in August  the royal couple arrived on the island of Corfu and made their way to the Rothschild villa by speedboat, docking in the small harbour of Kerasia where the luxury villa is located.
The villa with its unique architecture has dominated the island for more than 40 years, within a vast estate in Kerasia that is filled with ancient pines, waterfalls and rich vegetation.It villa has often hosted both royals and celebrities, while it was a favourite summer retreat for Princess Diana.
Kerasia is 40 km northeast of Corfu town and is considered one of the most beautiful locations on the island, nestling around an impressive beach with white pebbles, lush vegetation and clear blue waters. There is only one traditional taverna in the area, which is a remote and idyllic retreat for all.
Categories: Celebrities in Greece, Greece in Europe, Travel to Greece News