| | |
| --- | --- |
| Posted by moodhacker on October 5, 2015 at 8:45 AM | |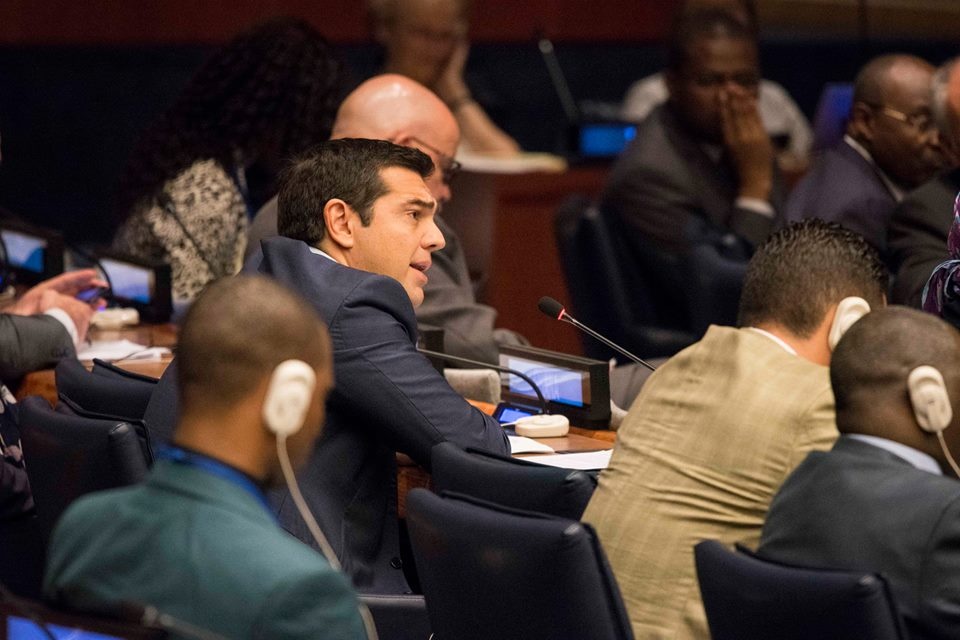 "The flows from the previous years are not comparable with those of recent months", Alexis underlined in his speech talking to the United Nations t the 70th General Assebmbly
''Since the beginning of the year more than 300,000 people coming from Syria, Afghanistan and Iraq crossed the borders of Greece with Turkey and arrived to the Greek islands, having as destination the northern European countries"
The vast majority of these people - over 80% - are refugees fleeing from wars and conflicts. These migration flows have a cause which stands apart from their internal causes. It is the the wars and the conflicts, which, we, have not yet been able to efficiently solve or manage
There is no time for hesitation, the Prime Minster said to the leaders of the United Nations, particularly for us, said Alexis Tsipras, the countries- partners of the West, whose the decisions have always been so critical in shaping the destinies of those neighoring to Greece countries, today in war.
We can not afford to make choices in foreign policy by ingnoring the consequences that will follow . There are many in Europe that have been surprised with the migration influx phenomenon , but , frankly , they shouldn't be surprised . Countries far poorer and with much smaller populations have been unstoppably facing even greater challenges for longer.
What we need now is concrete action:
First, the UN and the international community must redouble their efforts to resolve the conflict in Syria and Libya, and to cope with jihadism.Diplomatic solutions are urgenly needed in the region including all the major actors in this region. And we all need these solutions to lay the foundations for national reconciliation.
Secondly, we must support the UN High Commissioner for Refugees and to set up and expand a generous and robust mechanism for the resettlement of the refugees from Turkey, Lebanon and Jordan. This will give hope to those people, thus preventing them from trusting dangerous traffickers.
Moreover, we must support the neighboring countries of Syria in the reception of migrants and strengthen the cooperation to dismantle the networks of traffickers. In the EU, we have made an important step so far to set up a mechanism for redistributing 160,000 refugees.
Greece, in cooperation with the European Commission and international organizations, sets up and manages the necessary infrastructures, including hotspots for the support of the general mechanism for improving the management of migration.
Categories: Trafficking through Greece Cross- life- Roads, Greece 's Armageddon CrossRoads, Greece and the USA