| | |
| --- | --- |
| Posted by moodhacker on August 22, 2014 at 2:30 AM | |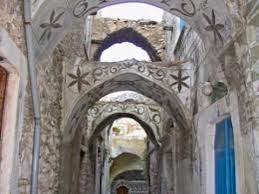 Reports of guests suffering illness at the Aliathon Holiday Village in Paphos, Cyprus show  holidaymakers to have experienced symptoms of food poisoning.
About the Aliathon Holiday Village
The Aliathon Holiday Village is advertised by First Choice as a "village-style complex" that features a range of activities for the whole family. Located in the Paphos region of Cyprus, the resort features a pool, close proximity to the beach and a selection of restaurants.
Hotel Restaurant Fly
Guests who have stayed at the Aliathon Holiday Village have posted reviews that draw attention to food hygiene problems and issues with the swimming pool at the Cyprus resort. TripAdvisor user 'Dolly240486' from Doncaster reported that they were served "cold repetitive food" and found "dead flies" on their meals, after complaining the staff at the hotel used kitchen roll without any disinfectant, something which actually is more likely to spread disease rather than prevent it.
Another TripAdvisor user, 'nickyhewer' from Cardiff said that they caught a "virus" for 5 or 6 days of their 7 day holiday, and sighted swimming pool hygiene issues including children being sick and entering the pool with faeces on their feet. The Cardiff holidaymaker went on to say that they saw several children who were ill at the resort.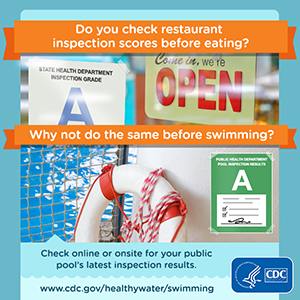 Unhygienic Swimming Pools
Symptoms of illness can sometimes be caused by a dirty swimming pool. If children who are ill or who aren't toilet trained are having accidents, they can spread disease via the pool. Cryptosporidium is a big concern for holidaymakers, as the harmful parasite can cause holiday ruining symptoms such as profuse diarrhoea and painful stomach cramps.
Hotel swimming pools should use chlorine to eliminate harmful bacteria and should ideally have procedures in place for dealing with faecal accidents. If hotel staff aren't doing all that they can to prevent children from defecating in the swimming pool, disease can soon spread. If you can't smell the distinct scent of chlorine in your hotel pool there's a good chance that you could contract a holiday ruining illness.
Poor Food Hygiene in Cyprus
Food that isn't served at the correct temperature can be unsafe for human consumption, particularly high risk foods like red meats, chicken and eggs. Without thorough cooking, meals containing these ingredients can spread Salmonella, E. coli, Campylobacter and other pathogens that can result in a nasty bout of food poisoning, leading to symptoms of vomiting, diarrhoea, abdominal pain, headaches and more.
What Should I do if I'm Ill?
If you are unfortunate enough to contract a parasite or a harmful bacterium that leads to food poisoning symptoms that last for more than 24 hours, it's urgent that you receive medical help for your condition, including a diagnosis and treatment. It's important to do this while abroad, but to also see your GP when you get back to the UK. Ensure that you keep notes of any diagnosis or treatment that you have received, including any medication that you have taken, as this will help your GP to confirm your diagnosis and provide you with any necessary further treatment to prevent on-going health problems.
source:on holiday claims 
Categories: Health Travel &Travel Health in Greece , Travel to Greece News , Your Safety in Greece