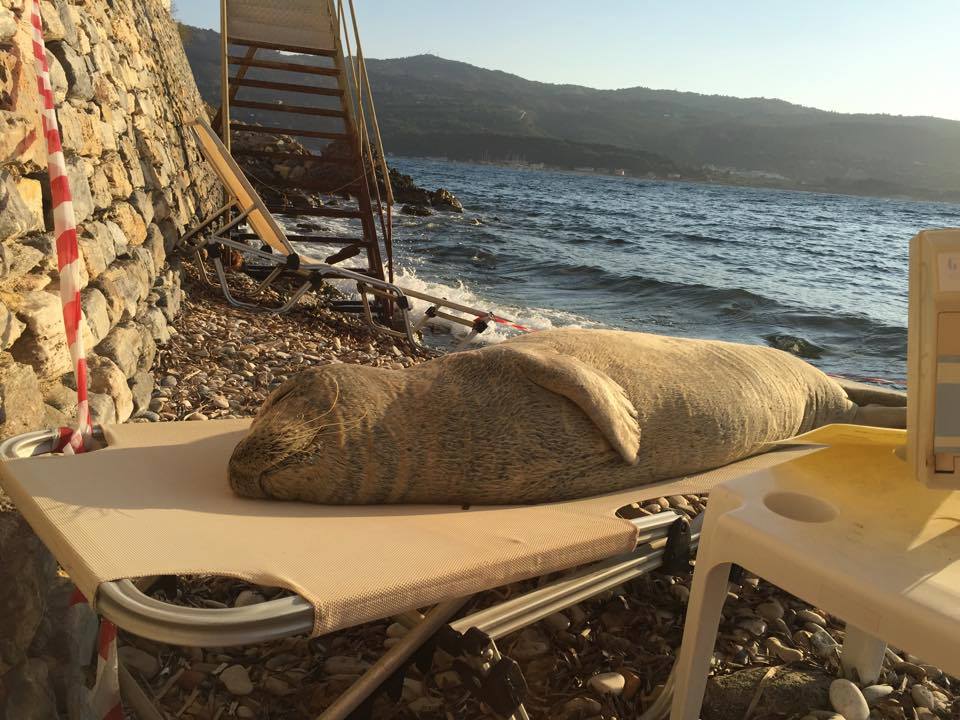 Argyro, the uniquely extrovert  Monk Seal on the beaches of Samos prefers the comfy lounger to the hard rocks for her sunbathing, and can easily join you while you are ther and lay herself  next to you .
"We present to you Argyro!!! ", the Monacus Monachus Non Profit Organiation that take scare of her recently wrote on a press release .

"...A young, 2-year old seal, which has lately found it's home in the beautiful beaches of Samos, where, because of her familiarity with humans, she sunbaths imitating people's behavior next to her.."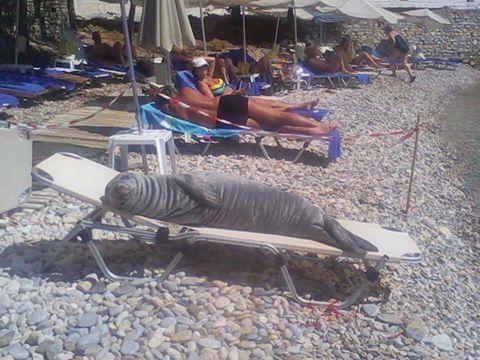 The astonishing thing is, Argyro visits also the islands" Inhabtants at home. She mightknock you on your door ...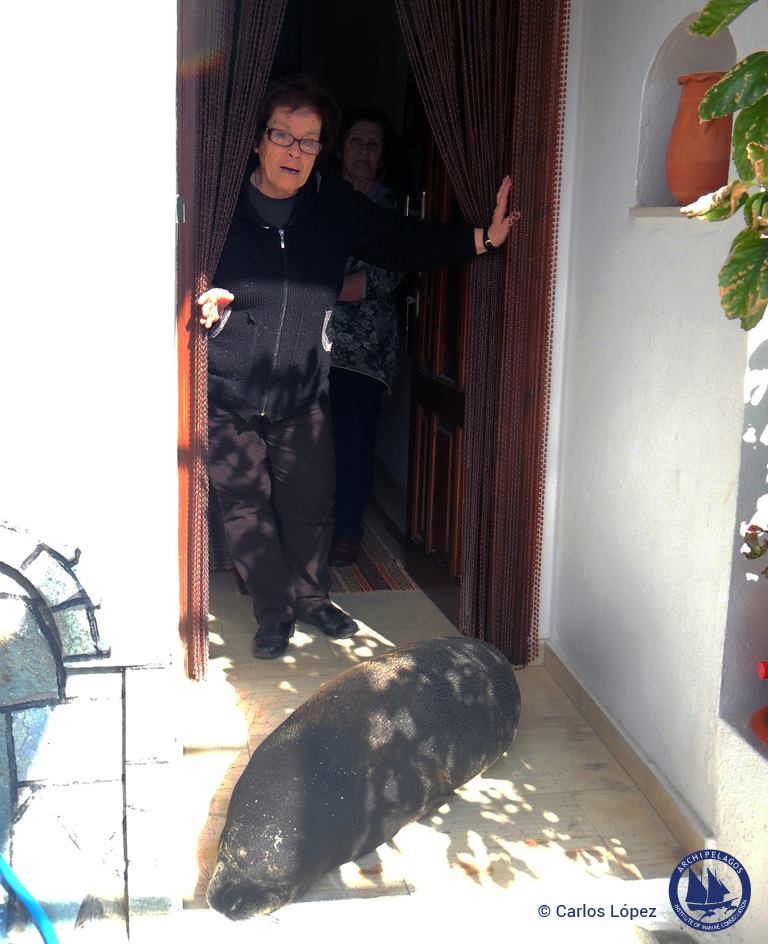 Most of the people of Samos have become volunteers to the NGO,for the protection of this Monachs Monachus cute seal .
She was abandoned very young when she was weighting around one Kilo, and immediately  was rehabbed by the MOm - Monachus Monachus NGO. She immediately became habituated to people at tHe tourist beaches in Samos, Greece.
According to the  local people on the island, she loves to swim and play games with humans , offering hugs, little cute bites, and more of behaviors reminding a domestic pet.
However, the non porfit organization reminds,  
"She is still a wild animal, and a big one at that, so special attention and safe distance-keeping are always necessary, and, no matter how familiar she is with humans, we should always avoid any contact, especially when it comes to children!"



photos by Giovanni Bertocci and Anna Tserepa
Categories: Best of Greece, Travel to Greece News , Greece Wonderland